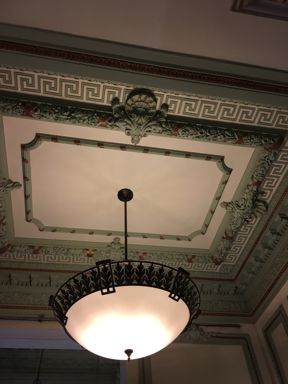 Some Issues Facing Performing
and Creative Artists
• audition/performance anxiety
• creative blocks
• negotiating creative life vs. work life
• career transitions
• fear of success/fear of failure
AREAS OF SPECIALIZATION
Individual Therapy
I work with patients in both short- and long-term therapy. You may want to address one specific issue and in that case a solution-focused approach may work best. If you are looking to understand the underlying issues that are keeping you stuck and repeating pervasive patterns that may take longer. Through questioning and focused listening we will come to a therapeutic approach that suits you and your needs.
Couples Therapy
I work with couples in a dynamic style that helps each member of the couple understand their own attachment needs and how those needs get played out in the relationship. I believe first and foremost a safe and respectful environment is needed in order for couples to discuss the most personal and private issues affecting them. My approach incorporates several therapeutic orientations to keep the work flexible, alive and engaging.
Actors, Performing and Creative Artists
As a former actor in New York and member of SAG and Equity for over 15 years I have devoted a part of my practice to working with creative and performing artists. I understand you have unique challenges when it comes to negotiating your day-to-day life. I know how daunting it can be to transition to a different career, and I believe your life as a creative and performing artist will most certainly inform your decisions and choices. I look forward to hearing what challenges you face and to working toward solutions that work for you.
Supervision
I do see clinicians for private supervision in both groups and individually. My fee is negotiated on a case by case basis.